Melbourne's
home of
Portuguese
Tarts.
As Melbourne's first and only dedicated Portuguese tart café, we are excited to bring our love of traditional tart-making to the Melbourne food scene. Located in Thornbury and Windsor, we offer store pick up, dine-in, and a dessert cart for events. Our Portuguese tarts are the perfect addition to any occasion.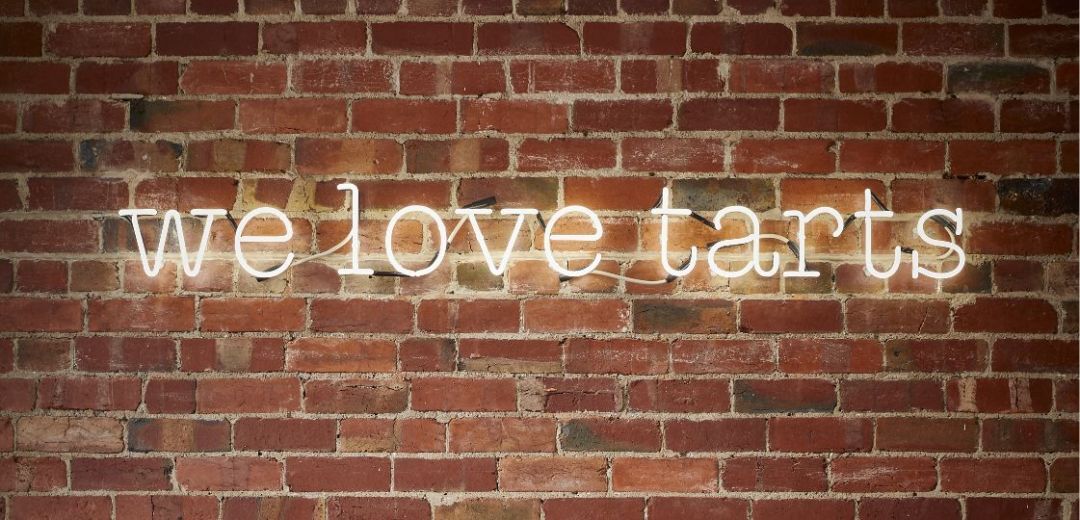 CLICK & COLLECT
Enjoy the taste of a Portuguese tart from the comfort of your home. Pick up from Casa Nata Locations. Thornbury or Windsor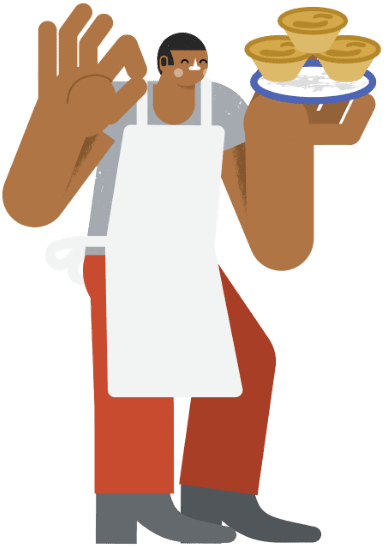 ABOUT OUR TARTS
Our founders, Nelson and Ruben, opened Casa Nata in 2020 after learning Portuguese tart making techniques from the experts in Portugal. They then came home armed with a drive to create the best Portuguese custard tarts in Melbourne.
We meticulously create Portuguese custard tarts using traditional methods that carefully balance flavour and texture. Our open kitchens in both Thornbury and Windsor cafes allow for our customers to witness the entire process of making authentic Portuguese tarts.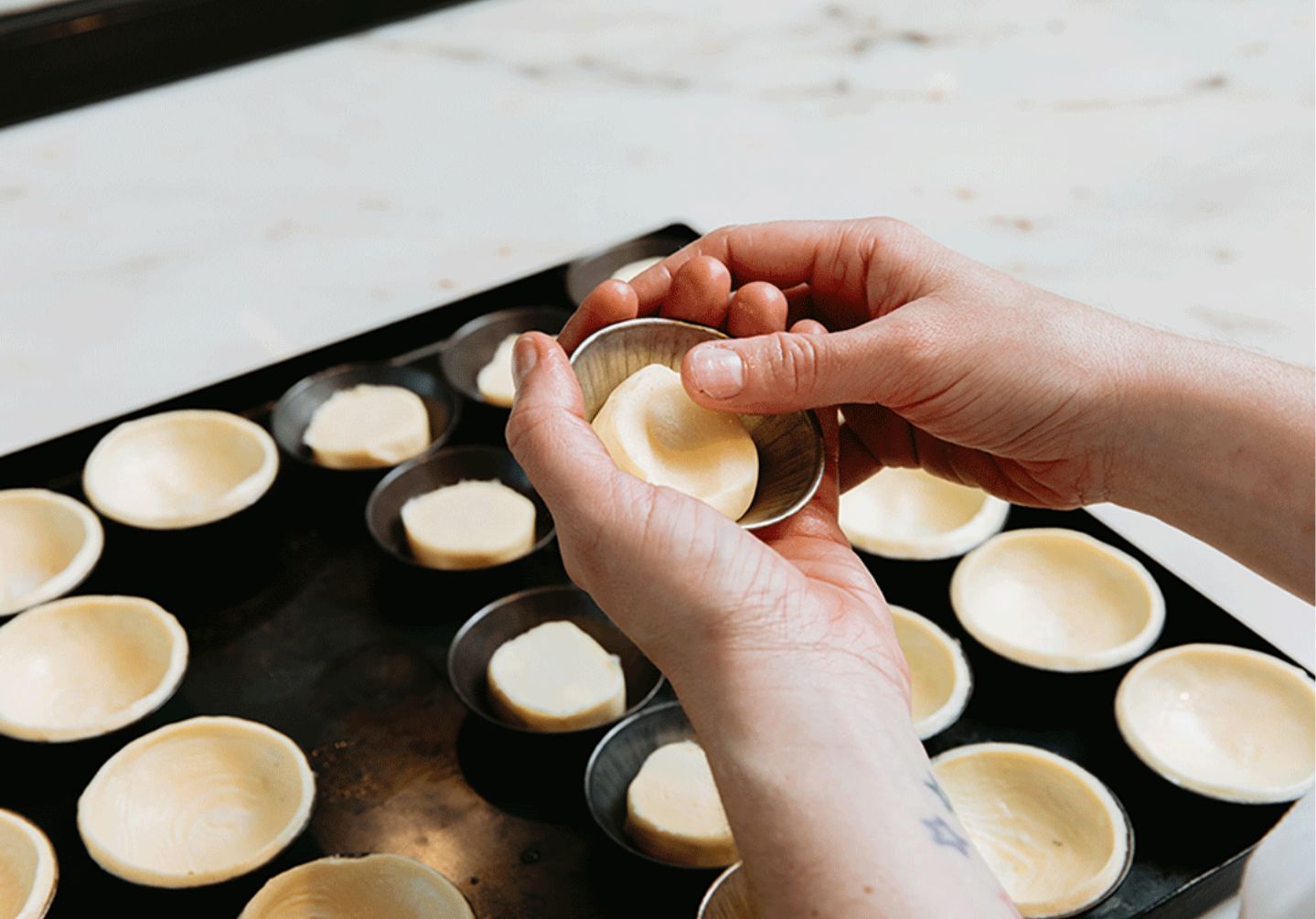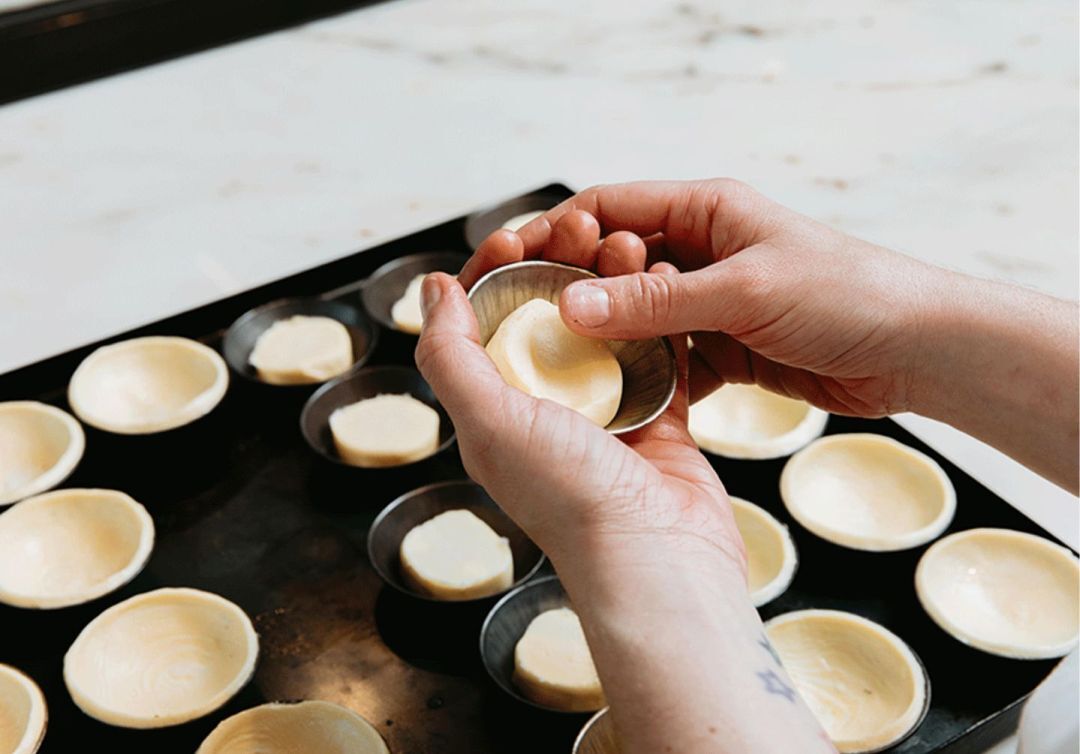 AUTHENTIC PORTUGUESE CUSTARD TARTS
Pasteis de Nata (aka Portuguese Tarts) were made originally by the monks of the Jeronimos Monastery in Belem, Portugal. The idea started in the 18th century when the monks used egg whites to starch clothing. The left-over egg yolk was then used to make cakes and pastries.
As a result of the liberal revolution, the monks began to sell these custard pastries to a local sugar refinery. Eventually, the recipe was sold to the sugar refinery, and they opened what we now know as Pasteis de Belem – which is still open to this day!
Today, our Portuguese tarts are the perfect accompaniment to Melbourne's celebrated coffee, and a staple for our regulars in Thornbury and Windsor.
PORTUGUESE TARTS – FREQUENTLY ASKED QUESTIONS
What are Portuguese Tarts?
Pastel de Nata or "Portuguese custard tart" in English, is a favoured pastry that hails from Portugal and has an outer shell made of crunchy puff pastry and a caramelised custard-filled centre.
Are Portuguese tarts vegan?
They are not vegan as they contain milk and eggs.
Do your tarts contain nuts?
No, our premises are nut-free zones but we can't promise our suppliers are the same.
Are they gluten-free?
Our Portuguese tarts are not gluten-free.