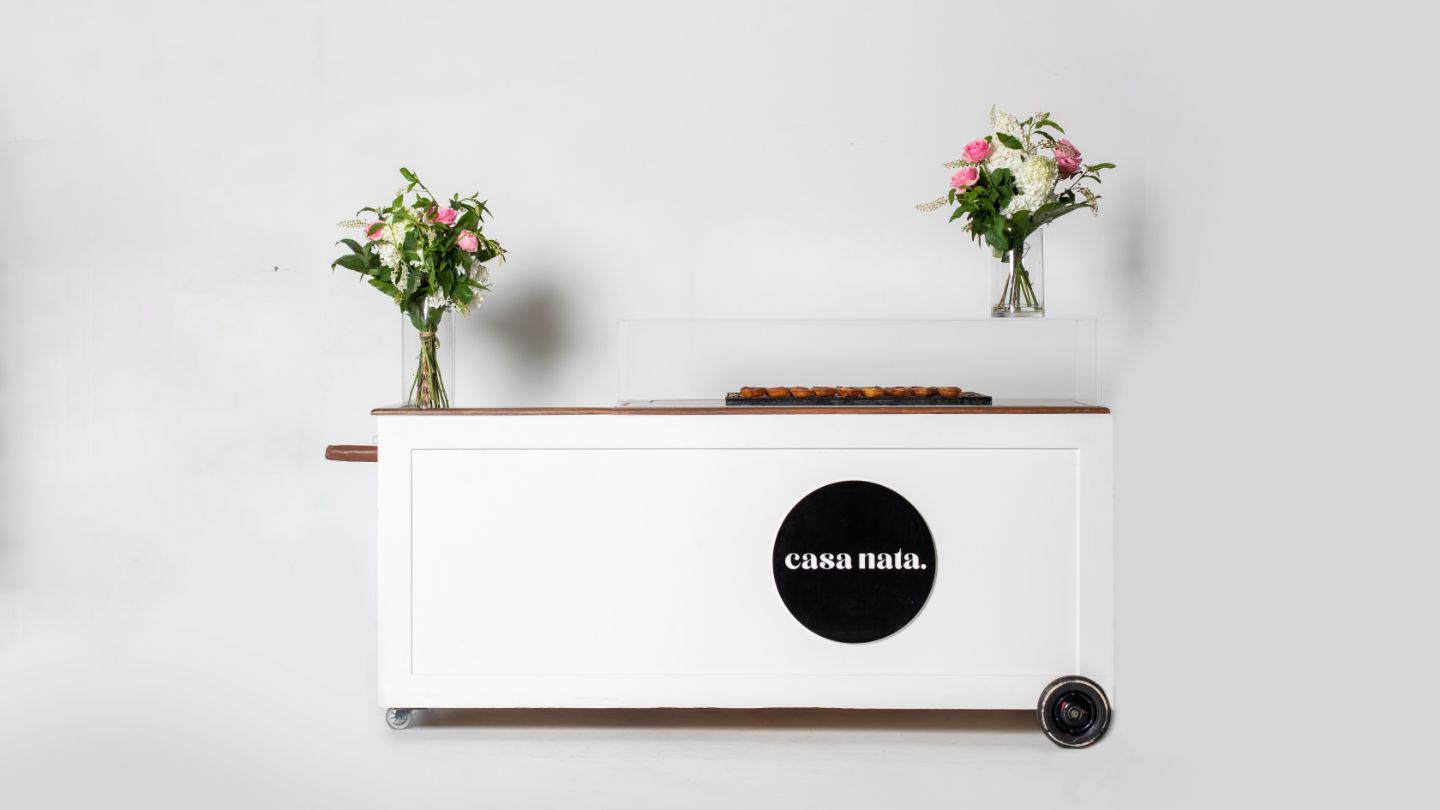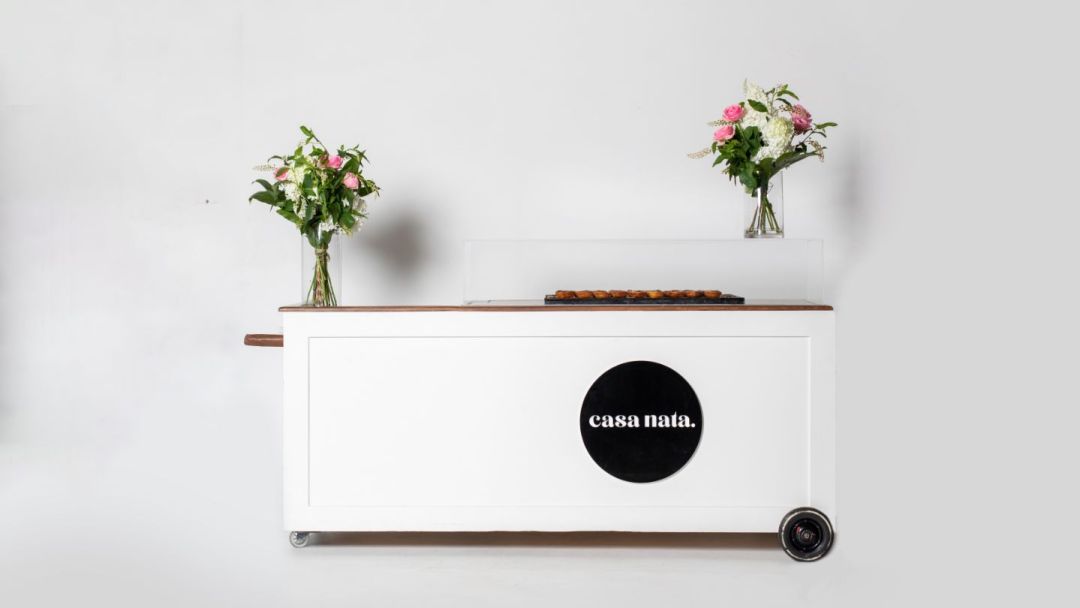 Dessert Cart Hire
for Weddings and Events
in Melbourne.
If you are looking for something special for an upcoming wedding, baby shower, or corporate event, our Portuguese tart tower or mobile dessert cart is a great option.
"We booked a dessert cart as our wedding dessert menu. The tarts were unbelievably fresh and were a huge hit at our wedding. The cart was delivered on time and the management team made it a really easy process for us during our most stressful day. We will definitely refer the dessert cart menu to our friends and family for any events"
By hiring a dessert cart from Casa Nata, you are helping us share the love of our traditional tart-making with family, friends and colleagues. Our dessert carts are constructed to complement any setting for any occasion.
Treat Your Guests to Portuguese Tarts
Our Portuguese custard tarts are easy to eat standing up or sitting down, making our dessert cart hire a great addition to any wedding or engagement party. Our Casa Nata wedding dessert carts fit seamlessly with whatever decor you have chosen, aiming only to compliment your vision of the day in their subtlety and simplicity.
Hosting a baby shower? Our unique Portuguese tart dessert cart is ideal for celebrating with family and friends. Our flexible hire and minimal cart branding will allow you to host your shower with an authentic Portuguese touch from Casa Nata.
Mobile dessert carts are not new to the Melbourne hospitality scene, but a Portuguese tart dessert cart is definitely different from the norm. Our tarts are the perfect finger food dessert for your next corporate event. Take the stress out of hosting with your very own Casa Nata team member to help set up, serve, and clean.
"My wife and I were looking for a dessert cart hire that was a bit different. We decided to go with the Casa Nata dessert cart for our wedding.

We were after something unique and interesting which created a talking point on the day. The cart was beautifully presented and even made a feature in our wedding video. These authentic Portuguese delicacies not only look the part but taste incredible!
The guys were professional, easy to deal with and best of all, really flexible with the booking and set-up of the cart. If you're looking for a point of difference at your next function look no further than the casa nata dessert cart"
Book a Mobile Dessert Cart in Melbourne
If you are looking for a dessert cart rental near you, our carts can be organised in just a few website clicks. If you would like more information about hiring a dessert cart from us, give us a ring, or pop into our café in Thornbury or Windsor to say hello! We can talk over coffee…